Happy Friday!!! I am super pumped for the Opening Ceremonies tonight! Love spending a Friday evening curled up on the couch with my favorite people watching the world come together for such a great event. I always enjoy the skiing and snowboarding events as well as the bobsled, skelton and luge. Though I think those people are a little crazy... :)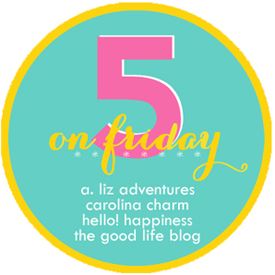 This week I wanted to share some quotes that are particularly meaningful to me right now. Some are deeper than others but all seem to fit my life right now.
Seriously, this.is.my.life! We have booked our anniversary trip and I need to get my butt in high gear so I am ready for lots of fun in the sun. I have no idea why 5 days on the beach - in a swimsuit - is not enough motivation. For some reason I still struggle with grabbing a Hershey Kiss out of my pantry when I walk by. I know, I should just not buy them but this girl needs a little chocolate in her life. I also just need a little self control. ;)

Yep, this pretty much sums up my life when I am out with my kids. Chase is at that stage where he is so cute and fun but also knows how to throw one heck of a screaming fit when we are out. I also know that if I keep him entertained by being slightly ridiculous and silly, he will laugh and smile throughout our errands. So be it if the people walking by think I am crazy with a capital C!

This is something I should repeat to myself over and over. Right now I seem to be struggling with understanding some people's life decisions and motivations even when they truly don't concern me, involve me or affect me in any way. Why do I even allow these things a space in my head? Definitely something I need to work on.

So often I hear people whine or complain about turning 30 (gasp!) or 35 (oh no!) or 40 (oh the horror!). I really don't get it. What's the alternative? After seeing an acquaintance lose her battle with cervical cancer this week at 33, this quote is even more impactful to me. We are blessed to be able to grow older with the ones we love.

It is so easy to turn to God when you perceive a need in your life but it is too easy to forget to turn to him with a grateful heart for all that we have.
Hope you all have a wonderful Friday! Until next week....