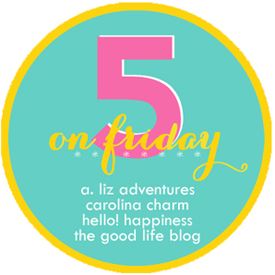 He did it!! Chase slept through the night!! WooHoo!!! Seriously, for the first time in his life (yes, all 10+ months of it!), Chase slept through the night without waking up at all! I didn't hear a peep out of him from the time I put him down at 7:45 last night until 6:15 this morning. It was amazing! :) Now I am too cynical to think this is a new trend but I am still pretty excited about the progress. Hopefully it is a step in the right direction and an indicator of what is to come very soon.

I started decorating this week for St. Patrick's Day and I am loving the pop of green in my house. Last night I finished the fabric banner for our fireplace mantle and an extra mini that does not have a home yet. Maybe the dining room buffet? Or my kitchen window cutout? (What is the actual name for those windows??) I also attempted to make a few printables (see preview above). They are currently sitting at my local Sam's Club waiting to be picked up. I am a little nervous that they printed correctly and that I chose the right pixels and dimensions. Crossing my fingers they are a success and I can share them with you all later this week!
I also think I need to invest in a big bag of M&M's to make a rainbow vase like Andrea over at
Momfessionals.
Check out her entire St Patrick's day décor post
here.
Any other suggestions for cute (and easy and cheap) St Patrick's Day décor? I am trying to branch out this year and decorate (at least a little) for holidays other than Halloween, Thanksgiving (Fall) and Christmas. Once everything is up, I will be sure to share some pics.
In honor of last week's
5 on Friday,
I am following up with some of my favorite Oscar dresses from this year's ceremony. I think Charlize Theron and Lupita Nyong'o were my favorites but Cate Blancett wasn't far behind. They seemed to be more on the statement dress side of the spectrum. I also loved the simple beauty in Amy Adams, Julia Roberts and Jennifer Lawrence's dresses.
A few weeks ago I mentioned my love for
coffee creamers
and how excited I was to try the International Delight flavor Hot for Cookie. Well, I found it this week and I have to say I was disappointed. :( Not that it wasn't good because it was fine. But more that it wasn't really much of a flavor at all and definitely not a cookie sundae flavor. Or maybe it was just too heavy on the whipped cream part of the flavor? Either way, I am going to stick with the deliciousness that is their Churro Caramel flavor in the future.
I am super excited for a few spring-like days coming up! Matt had the flu earlier this week and lucky for us quarantining him to the basement (don't worry it is finished with a spare bedroom and full bathroom down there!) seemed to protect us all from the germs. But I am ready to open up a few windows and get rid of any other germs lingering around (and the faint smell of Lysol that has taken up residence in my house!)
As for today, we have some errands to run but the afternoon will be spent at the park. The zoo is already on the calendar for Monday and I can't wait! One of the best things about Matt working Tues-Sat is that we get to enjoy these beautiful days without the crazy crowds. We have a fabulous zoo that can get CRAZY busy on the weekends so I love that we can enjoy our trips on Mondays.
Hope you all get a taste of spring weather this weekend too! Have a great Friday!